I welcome you to the website of DOB (Date of Birth) Foundation, the first and exclusive organization in the world to focus on birth registration related problems. Birth registration is a fundamental human right. Children without birth records remain invisible in their country and are not able to enjoy legal and social benefits. Although birth registration has been made mandatory, the United Nations Children's Fund (UNICEF) projects that overall, one in four children under the age of five are not registered. The situation is worse in Sub-Saharan Africa and South Asia where only 40% and 60% of births were registered respectively. With involvement of multiple agencies, there has been a steady increase in birth registration practices. The world statistics also indicate the same with a slight increase from 71% in 2018 to 74% in the year 2020 (Birth Registration Statistics, UNICEF, 2021). In India, the second most populous country in the world, around 20% of births go unregistered. This accounts to around 5 million unregistered births every year. Lack of birth identity documents have resulted in falsified testimonials of age when children want to enroll in a school, work, appear in national level competitive exams and participate in age categorized sports and games tournaments. Absence of birth documents further questions the existence of these children and also fails to guard them against age related crimes and abuses.
Birth registration has to be made compulsory and for those without birth records, a realistic estimation of age is vital so that these vulnerable children can be identified and treated appropriately.
DOB Foundation was established with the goal of promoting complete birth registration and to ensure that children's rights are appropriately handled following age disputes. This foundation also recognizes the need for establishing an ethical system for age assessment. However, the challenge lies in translating research into clinical practice to benefit underprivileged and vulnerable children in society.
I cordially invite participants from countries facing similar problems to participate in this foundation and I hope together, we will be able to achieve our goals in the years to come.
Jayakumar Jayaraman
Founder & Director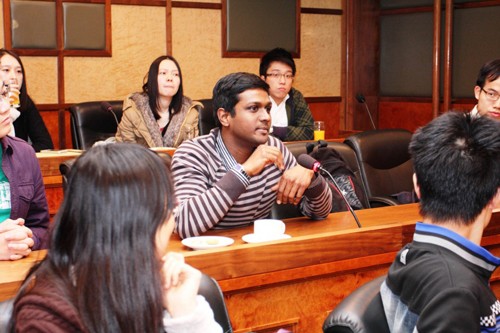 Jayakumar Jayaraman sharing his views in a Graduate school briefing session (Hong Kong, 2012)